The Solar Ultraviolet Imager (SUVI) is a telescope on the GOES-R satellite that monitors the sun in the extreme ultraviolet (EUV) wavelength range. SUVI is currently the only wide field of view EUV imager capable of observing the sun in 6 passbands: 94Å; 131Å; 171Å; 195Å; 284Å and 304Å. The wavelengths were chosen to monitor space weather relate activity on the Sun, visit the SUVI instrument webpages here for further information.
The tool below is designed to compare what can be seen in the different SUVI passbands. To compare what the images look like in the different SUVI passbands drag the little blue ball from left to right in the image below. To select different passbands, click on the icons below. The top row for the left halve of the image. The bottom row for the right halve of the image.
If the little blue ball is not located at the centre of the image, click the refresh button.
If you would like to display the images in full resolution, go here.
SUVI
94
SUVI
131
SUVI
171
SUVI
195
SUVI
284
SUVI
304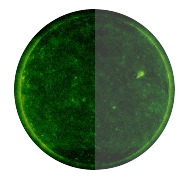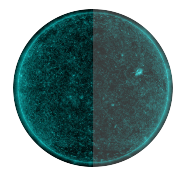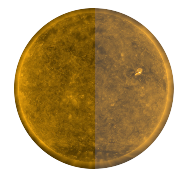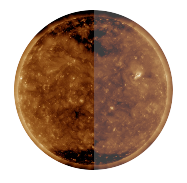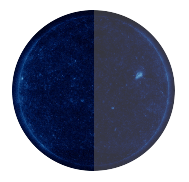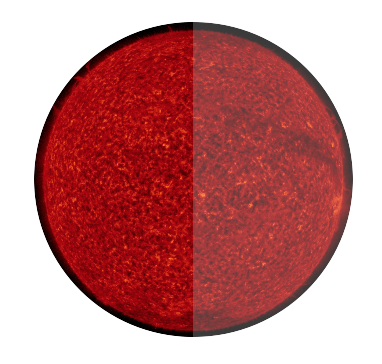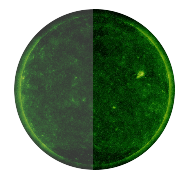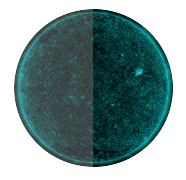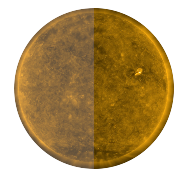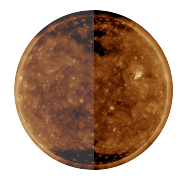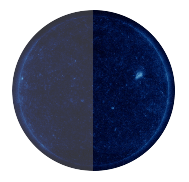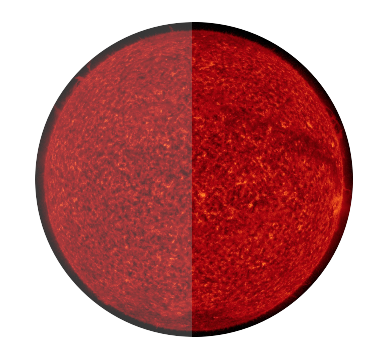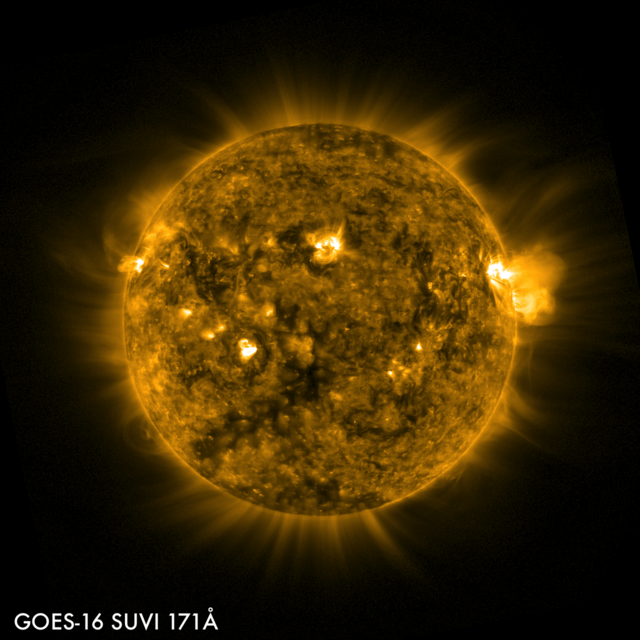 Figure 1. Images from 2017-Jan-29, by the six different channels on the SUVI telescope (courtesy of the
SUVI webpage
and the NOAA National Environmental Satellite, Data, and Information Service; NESDIS).